Lucy Awards
Lucy Award Winners
And the winners are…
LoboRESPECT Advocacy Center – Extraordinary Pack Award
Rebecca Jeffers – Exemplary Pack Member Award
Jacob Rutgers – Star Lobo Student Employee Award
Brandi Stone – Leader of the Pack Award
Congratulations to all our winners and nominees!  Thank you for all you do to improve the lives of our students.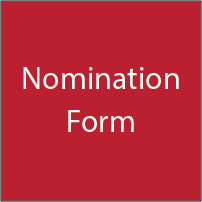 As 2020 continues to surprise us, it's no surprise that we won't be able to host the Louie Awards this year.  And while we won't have th cake, live audience, or themed decorations, we DO have exceptional people working in our Division, and we ARE excited to recognize them!
Introducing:  THE LUCYS!
A virtual, pandemic-safe recognition of those who help the Division of Student Affairs run smoothly no matter what the situation.  These employees consistently improve the lives of our students through their dedication and integrity.
---
Nomination are only for employees in the Division of Student Affairs in the following categories:
Leader of the Pack (Director's Award)
Exemplary Pack Member (Employee Award)
Star Lobo Student (Employee Award)

Extraordinary Pack (Department Award) 

---
Criteria
Leader of the Pack 
Awarded to the director who constantly demonstrates outstanding leadership skills.  The award reflects the dedication of the director towards improving the morale of their employees by going above and beyond the call of duty.  This director ensures that the needs of their employees are met and displays a unique ability to improve the lives of our students.  
---
Exemplary Pack Member 
Awarded to those Student Affairs employees who perform above and beyond their capabilities.  Those extra motivated employees who have taken on additional duties and created new initiatives to ensure that their departments maintain productivity and efficiency.  These employees go the extra mile no matter the situation. 
---
Star Lobo Student Employee
Awarded to student employees who display improvement and take the extra initiative in their work.  These employees make our departments run smoother with their work ethic, professionalism, and attention to detail.  These star Lobos do more than expected because they see the importance of their role in our departments.   
---
Outstanding Pack 
Awarded to the departments who display extraordinary integrity and generosity towards their team members, leadership, and other departments.  This team faces problems head on with confidence and competence.  This award is for departments whose team efforts have kept their departments afloat no matter what is thrown their way.  These departments consistently improve the lives of our students.  
Winners will receive swag and will be recognized with a personal congratulatory video message from Dr. Eliseo "Cheo" Torres.  Videos will be posted on our social media channels on Friday, Dec. 11.
Deadline to nominate is Monday, Nov.30.