Crabb Named Executive Director for Student Resources
May 10, 2023 - Dorene DiNaro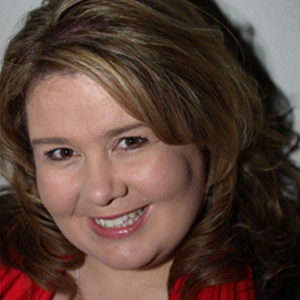 After a competitive nationwide search, Dr. Jenna Crabb has been named the new Executive Director for Student Resources in the Division of Student Affairs. Crabb got her start at The University of New Mexico as a student, and has subsequently served in a variety of professional roles at UNM for over 25 years. She will start her new Executive Director role on July 1.
Crabb earned her doctorate in Counselor Education with an emphasis in Organizational Learning and Instructional Technologies, master's degree in Counseling, and bachelor's degree in Criminology and English at The University of New Mexico. She has served as an adjunct faculty for counselor education at both UNM and NM Highlands University, Rio Rancho.
 "I am humbled and honored to be selected as the new Executive Director for Student Resources," Crabb says.  "I'm excited for this role and the new opportunities it will give me to enhance the great work already being done while moving the division forward."
 In her professional tenure at UNM, she is the current director for Career Services, and has held several interim appointments including Interim Director for Residence Life and Student Housing, Interim Dean of Students, and Interim Vice President for Student Affairs.  Crabb says that the Executive Director role will give her different opportunities to work collaboratively with the departments that she'll be supervising.    
"Dr. Crabb brings a breadth of experience from across the university to this new leadership position that will allow her to effectively lead collaborative efforts crucial to our continued success. I am particularly excited about her instructional experience and how it can help us advance a culture of professional engagement and continuous improvement across the division." says Dr. Eric Scott, Vice President for Student Affairs.
In her new Executive Director role, she will serve as a key divisional leader, working directly with the Vice President for Student Affairs and collaboratively with the University's strategic vision and mission to develop and sustain high-quality student-oriented services addressing the programmatic, financial, operational, and physical infrastructure needs of each unit in alignment with campus partners and the needs of the university community.
"This vital role will be transformative for the Division of Student Affairs by helping create systems, structures, and culture that will make planning, assessment, evaluation, and implementation a seamless and continuous process resulting in improved outcomes for Student Affairs units and the students they serve," Scott says.  
Crabb will be charged with supporting all Student Affairs departments in benchmarking the structure, quality, breadth, and intentionality of student resources and experiences, while providing direct supervision to Recreational Services, the Student Union Building, Children's Campus, Student Publications, and Career Services.